Quartz and Copper Pendulum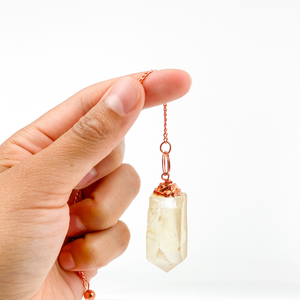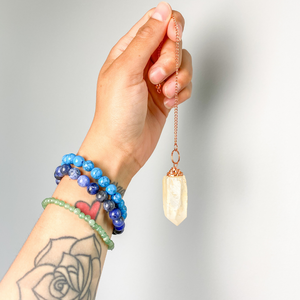 Click here for more information on Quartz and here for Copper about their energetic properties.

Quartz measures ~1-3in long and chain measures 6-8in long for a total pendulum length of 7-11in long.
*Note: sizes, shape and color of items vary. Please expect variation. Items pictured will not be exact products received.